Posted on 2006.04.30 at 19:53
i just met my favorite artist!!!! WOO!
Michael Godard
He did a live painting that was pretty cool, then he auctioned it off for 16K right on the spot, cah-razy.
I did buy a $80 clock tho.... lol. its bad-ass
couple pics...
Godard doing his painting...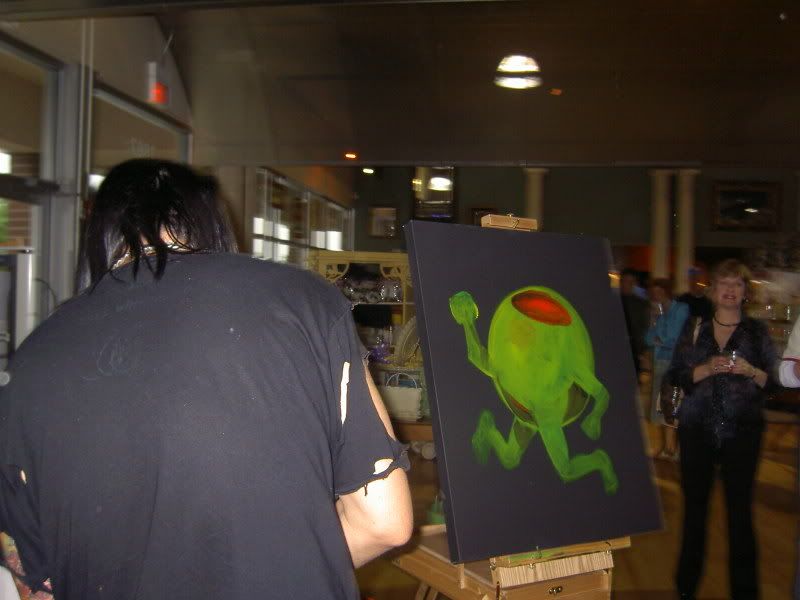 His watch probably cost more than all the money i will ever see in my entire life. (its the blurry bling, and it had a spinner inside, too)