Posted on 2006.05.18 at 11:17
Current Location:
work
Current Mood:
giddy
Current Music: Inside Job//Pearl Jam
wow. Pearl Jam put on a GREAT show last night. they played 31 songs and went on for more than 2-1/2 hours. The seats were close but they were next to the stage so they were all facing the other way most of the time...but thats OK...I didn't mind watching Eddie's backside. lol. This concert just makes me love them even more. I hadn't realized how crazy Mike McCready (guitarist) was. He was running around, falling down, and just acting crazy throughout the entire thing, it was very amusing :) I took a ton of pictures, but because my camera and dark places don't get along very well, most of them were blurry.
Well here's a couple of the better pics I took....
Eddie love!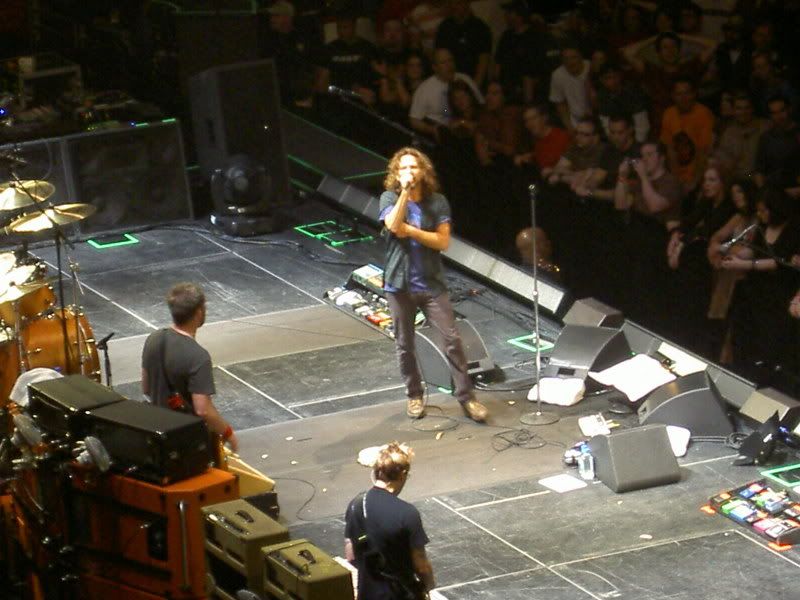 This one is for Jack... lol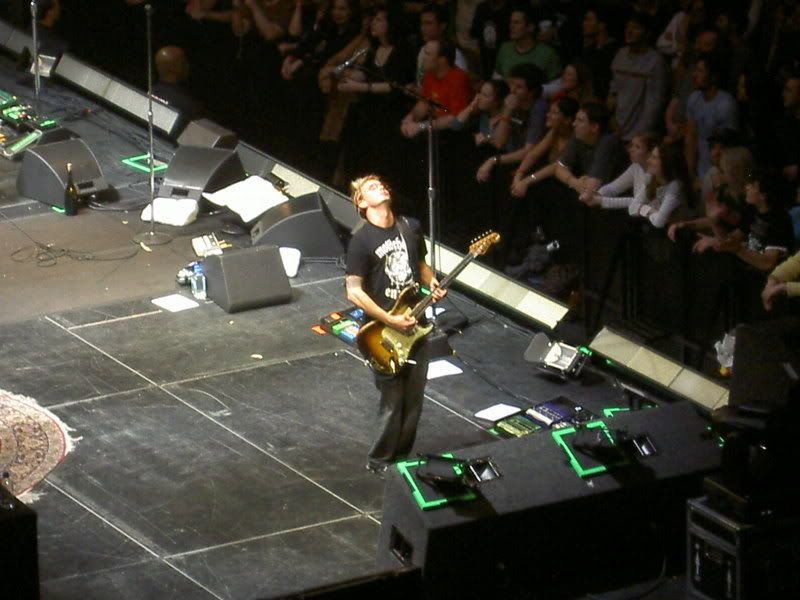 Eddie beating the hell out of tambourines...
He officially destroyed them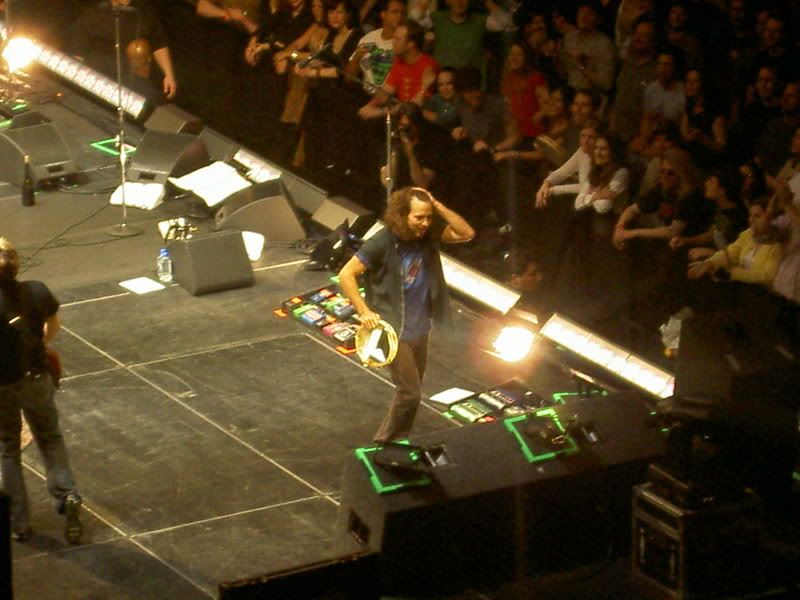 :( Eddie fall down.
Mike played a cah-razy solo with the guitar behind his head!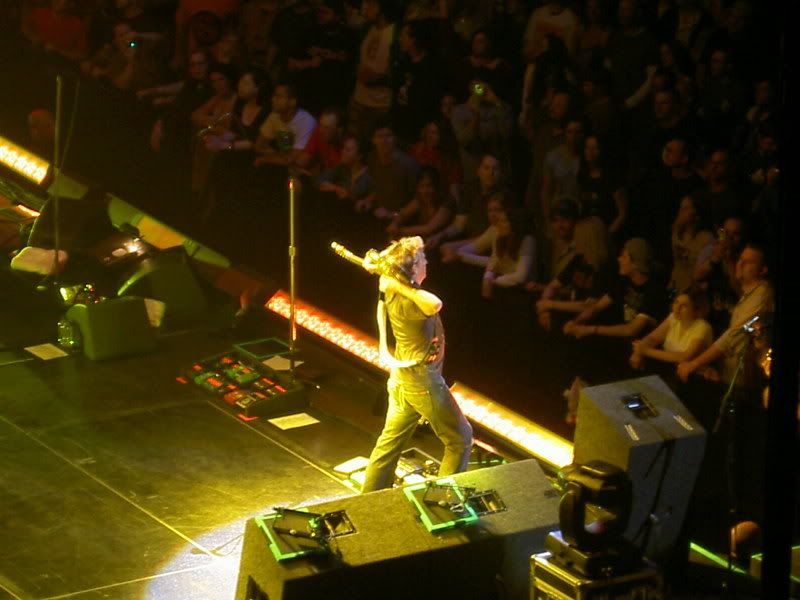 He loves boozin' and smokin'
El Fin.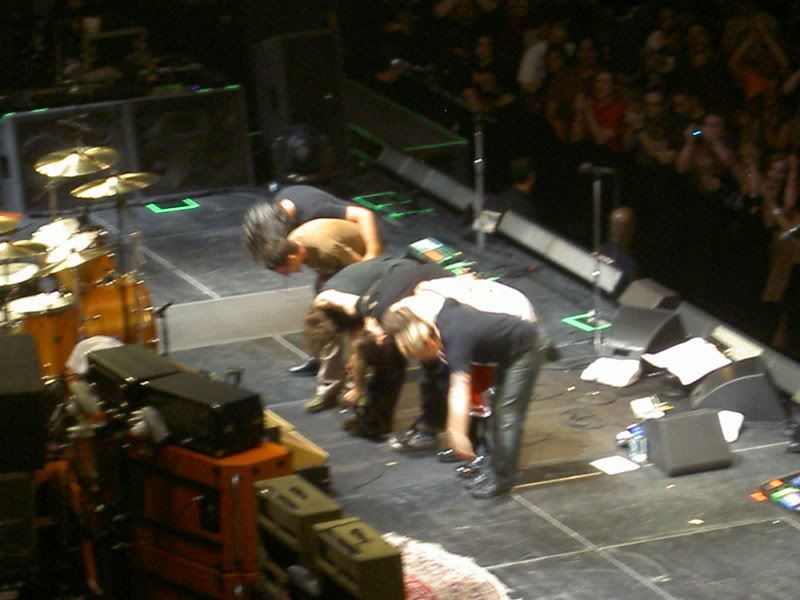 That's all the pics I'm gonna post right now... hafta get back to work eventually, lol. don't ask why they are different sizes... I'm just being lazy.
Well, back to work now.
See some of ya'll tonight!